TASTY VITES
Our foundation is nutritional science and trying to put that knowledge into the tastiest gummies possible.
Ages 3 to 18 are where its most important to ensure your kids are getting the right amount of vitamins, nutrients and minerals to support their growth and development.
OUR BEST SELLING PRODUCTS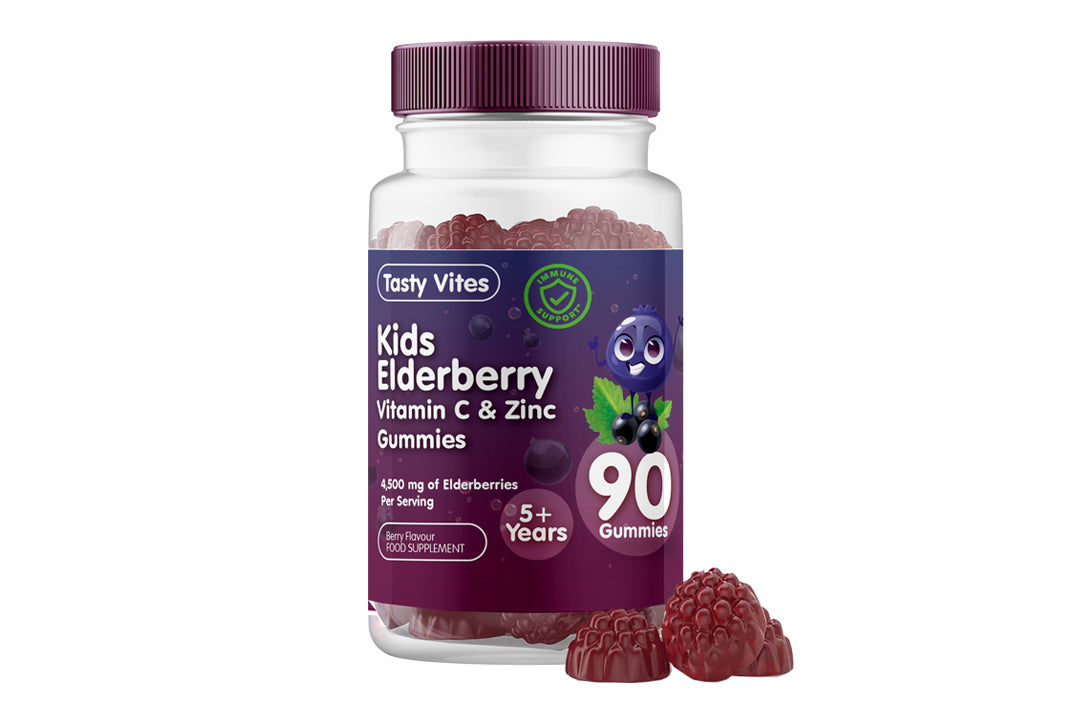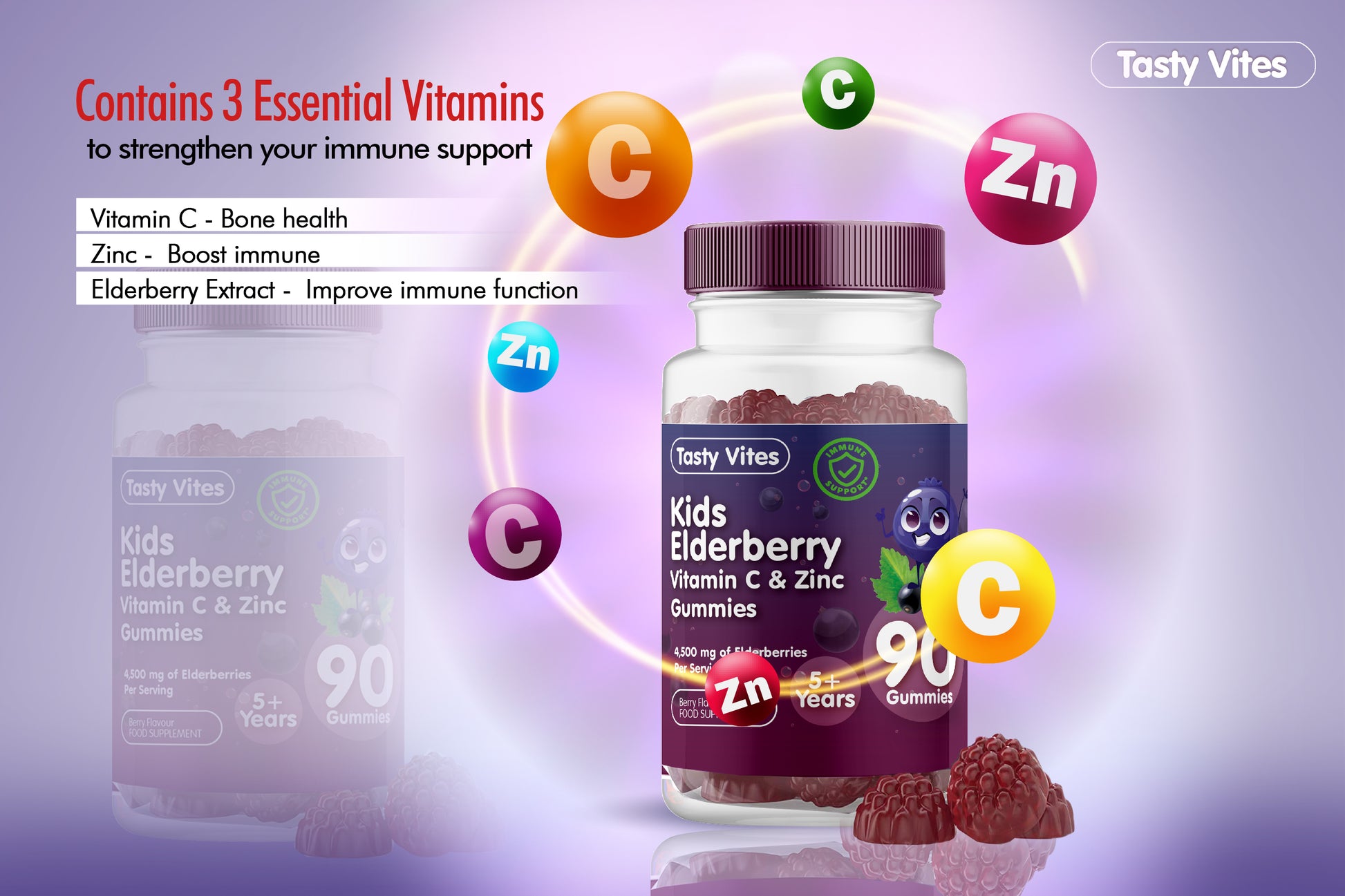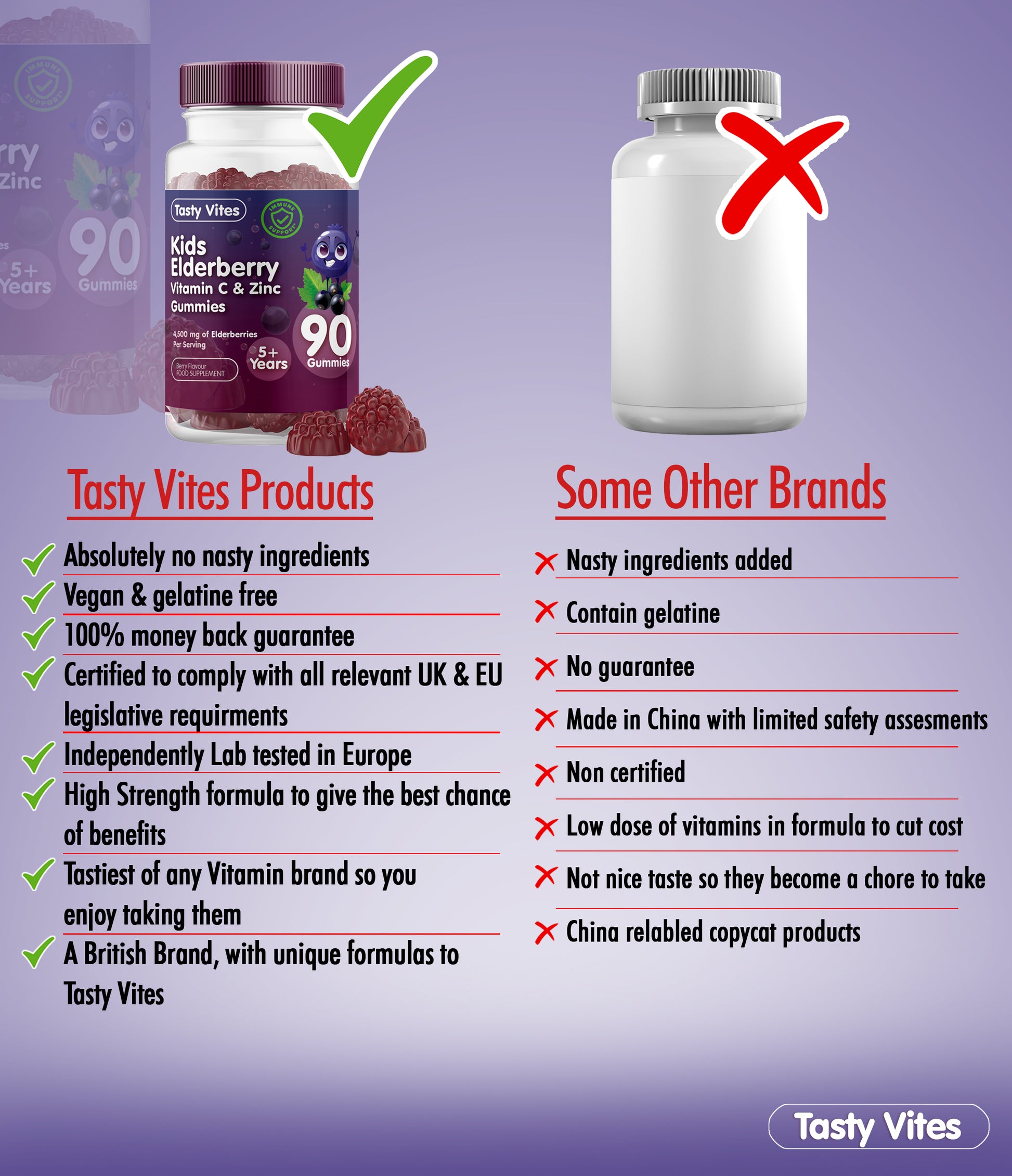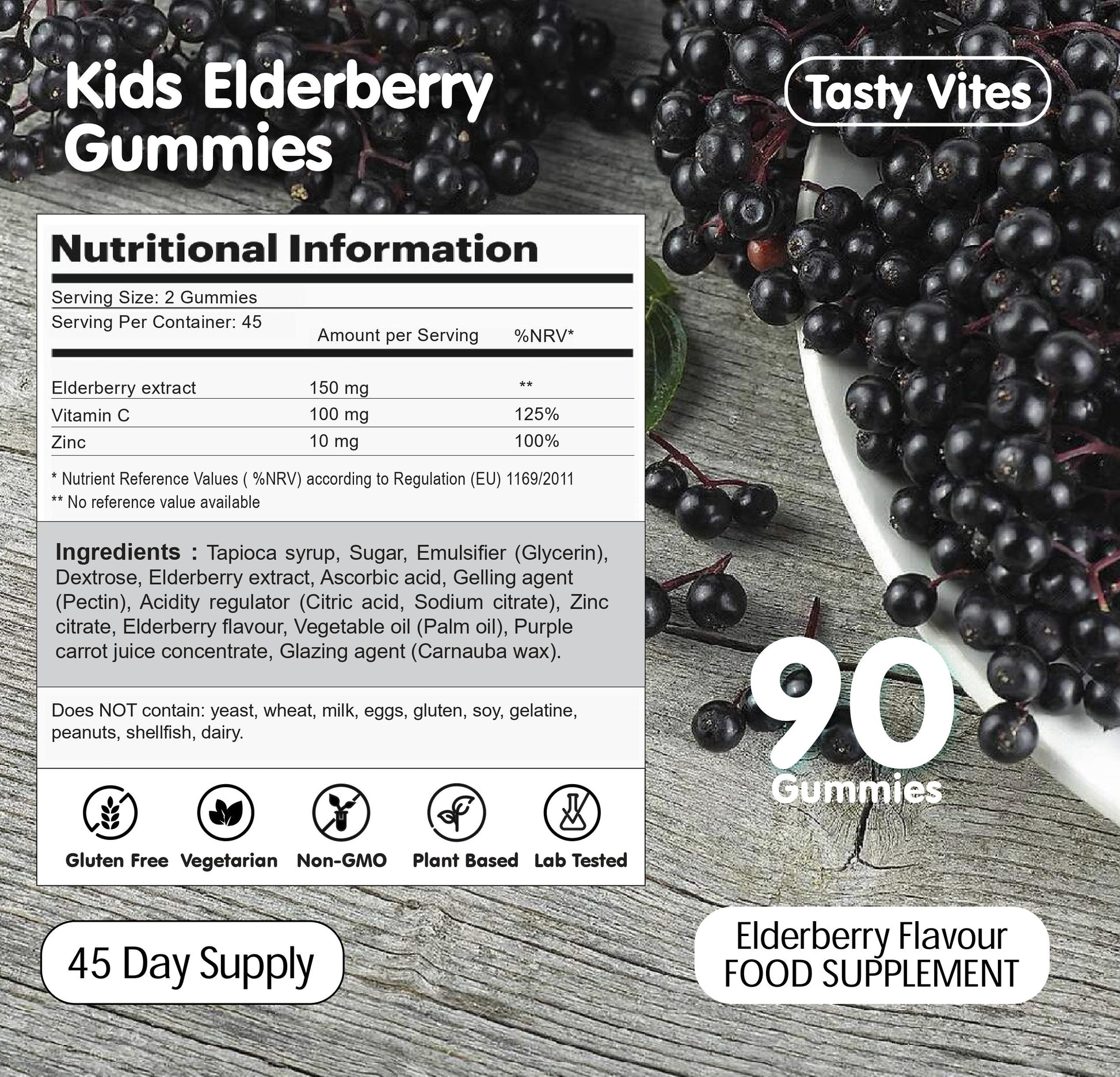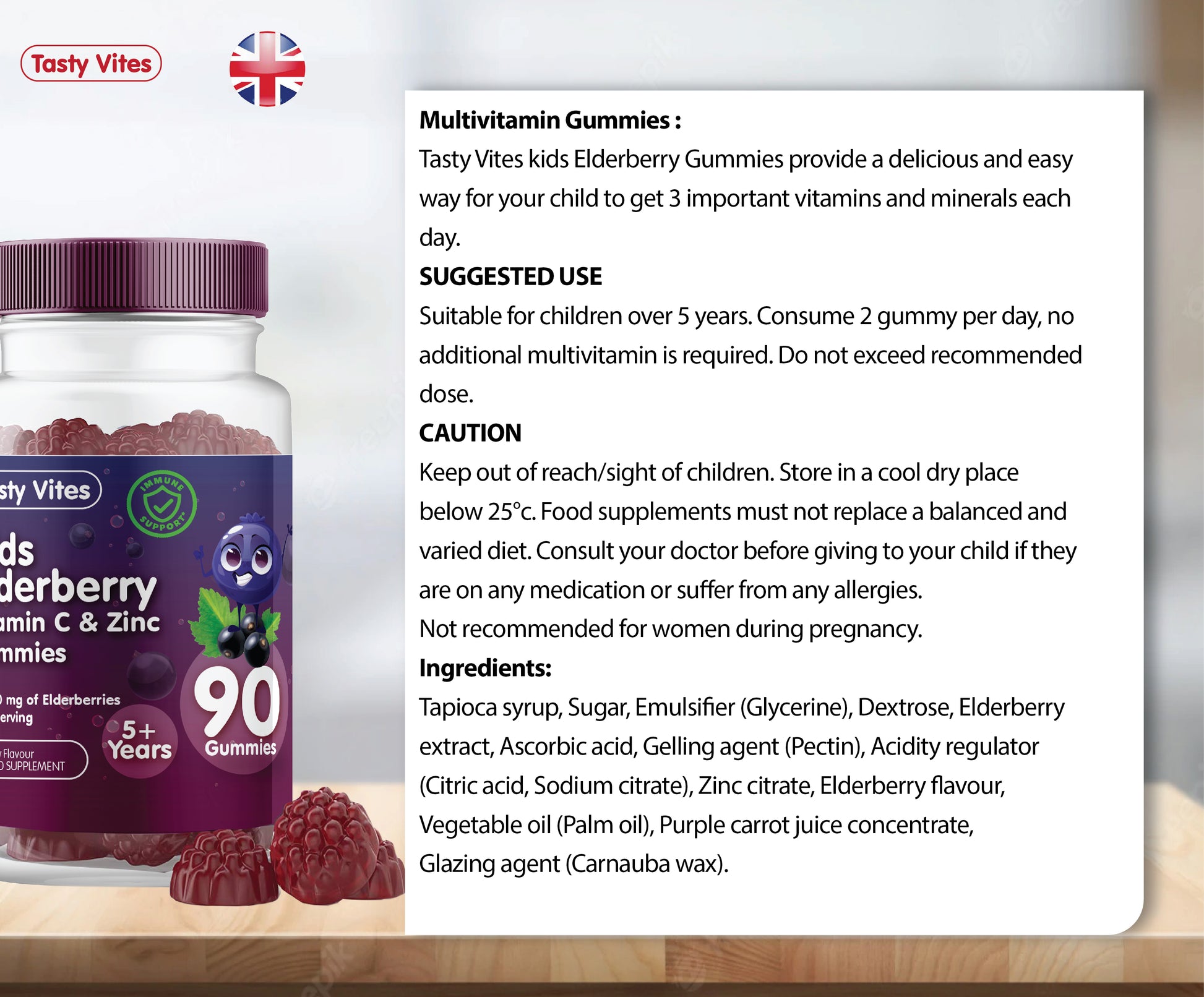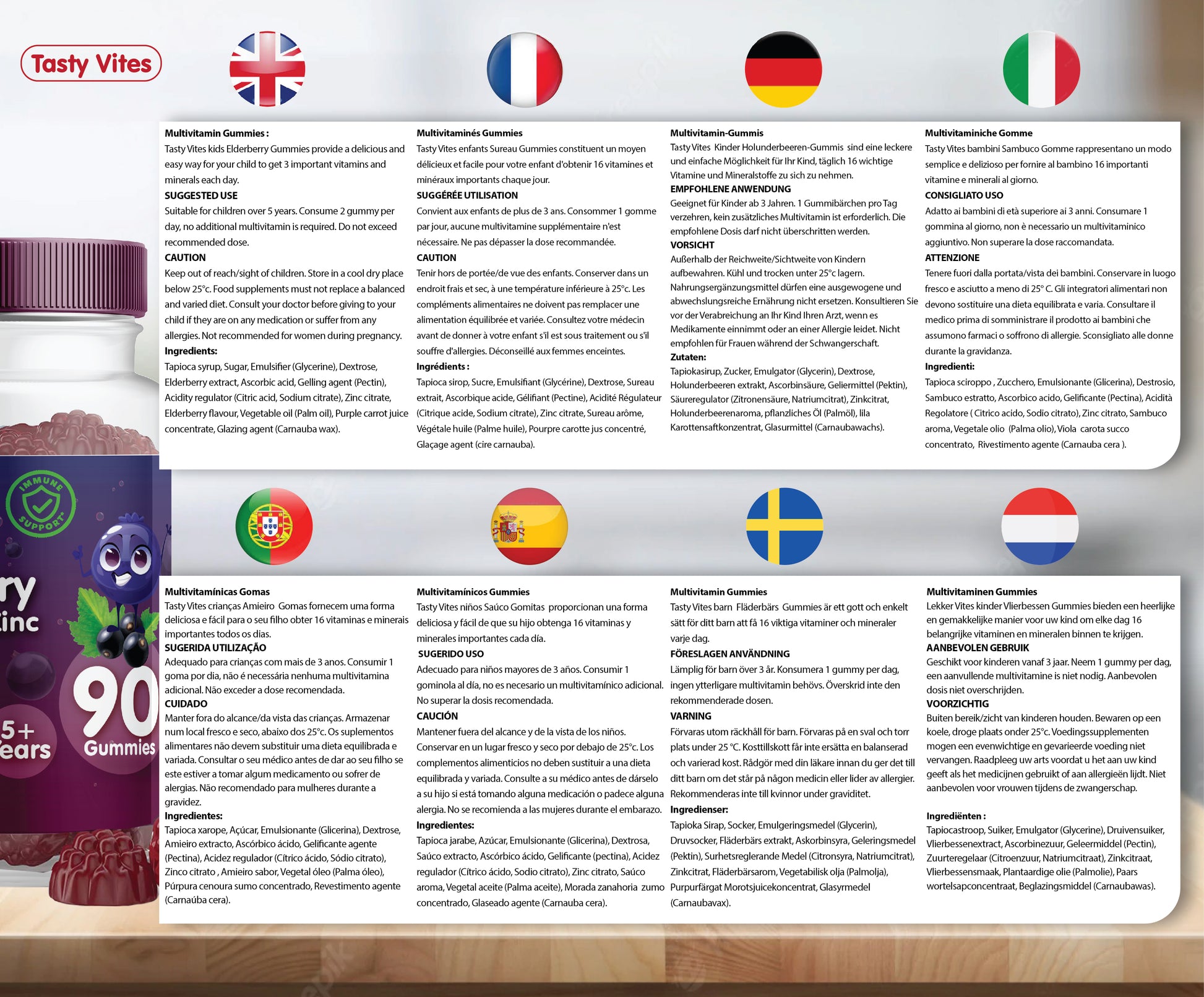 Kids Elderberry Bone Health & Immune Support Gummies with Vitamin C & Zinc
Sale price
$17.00
Regular price
$22.00
Tax included.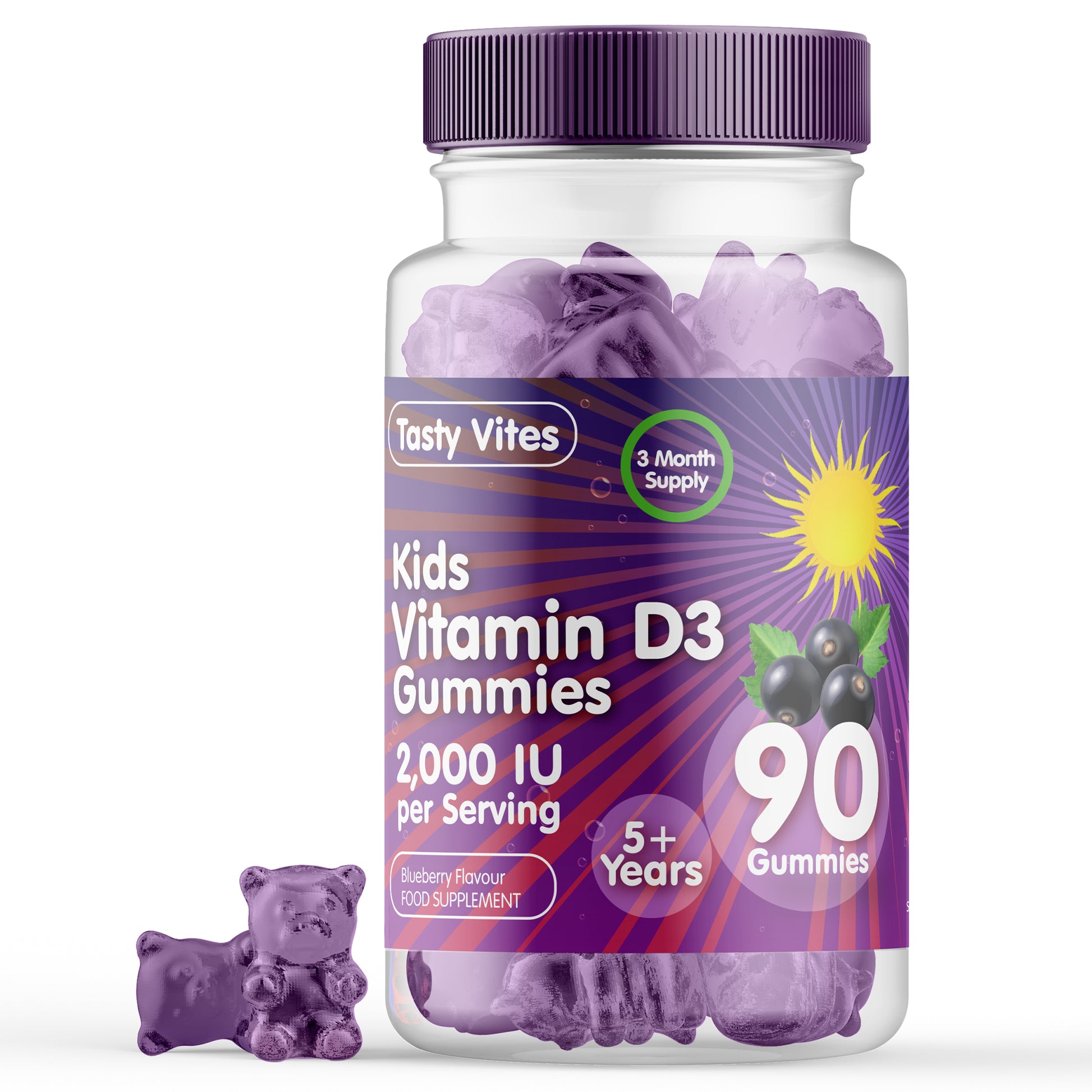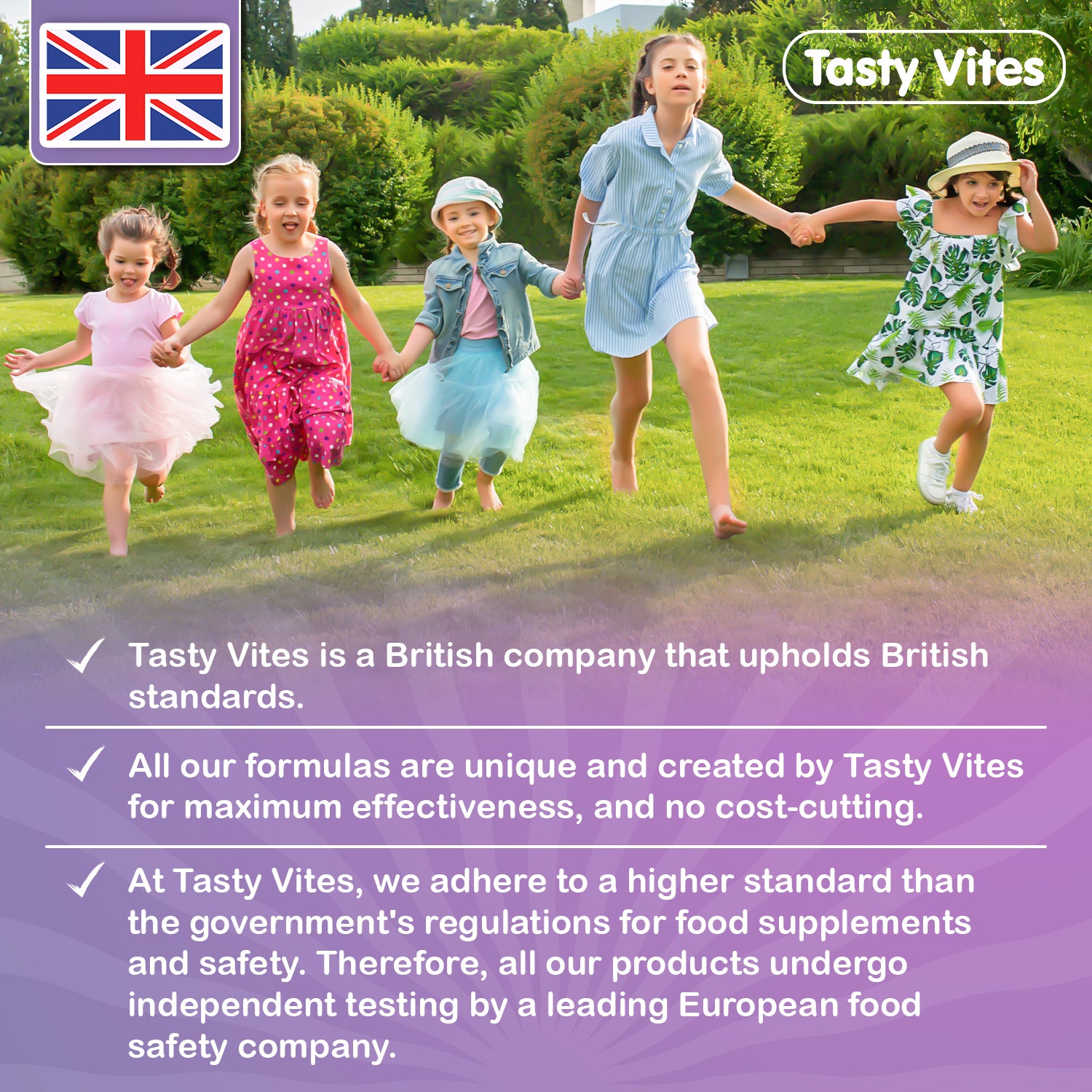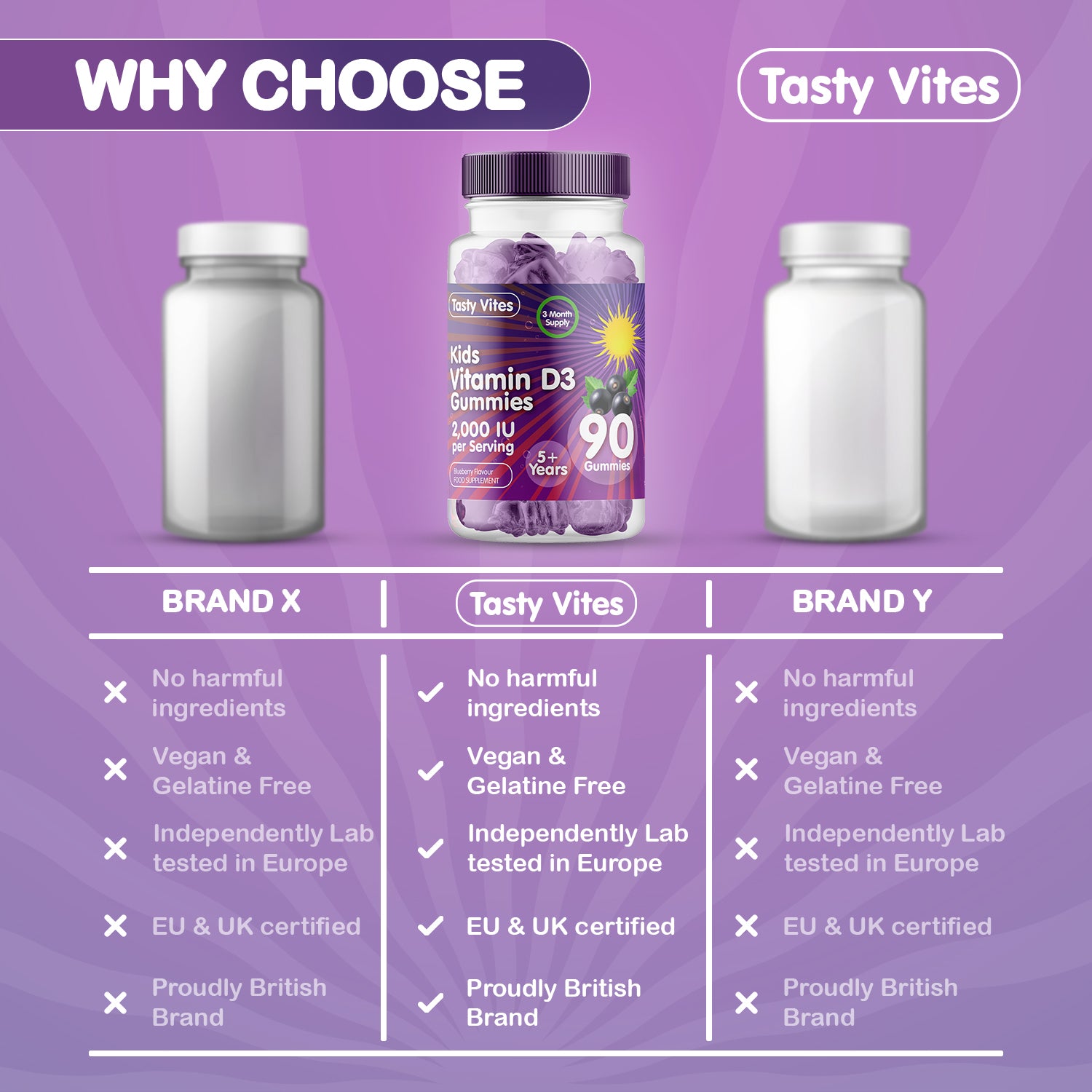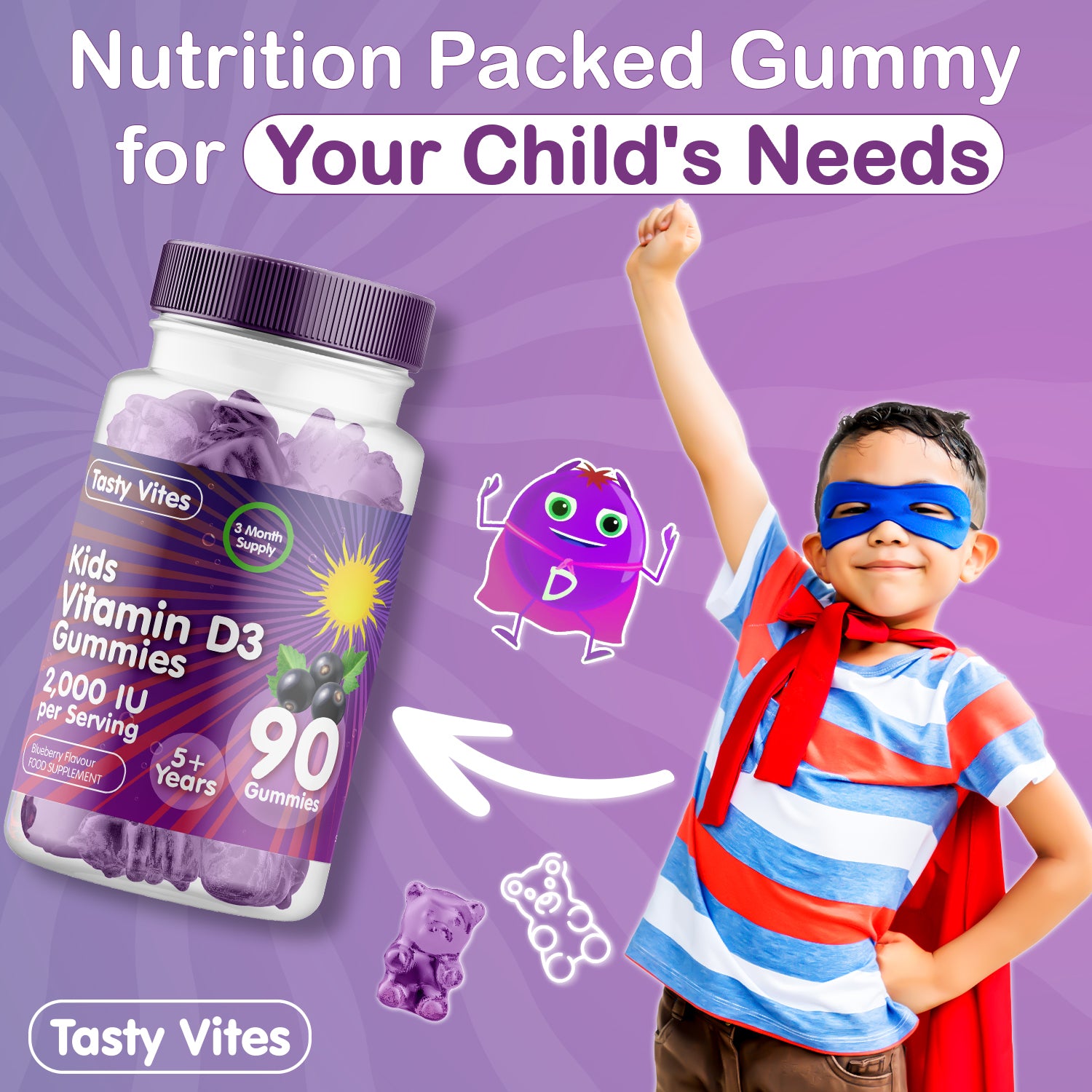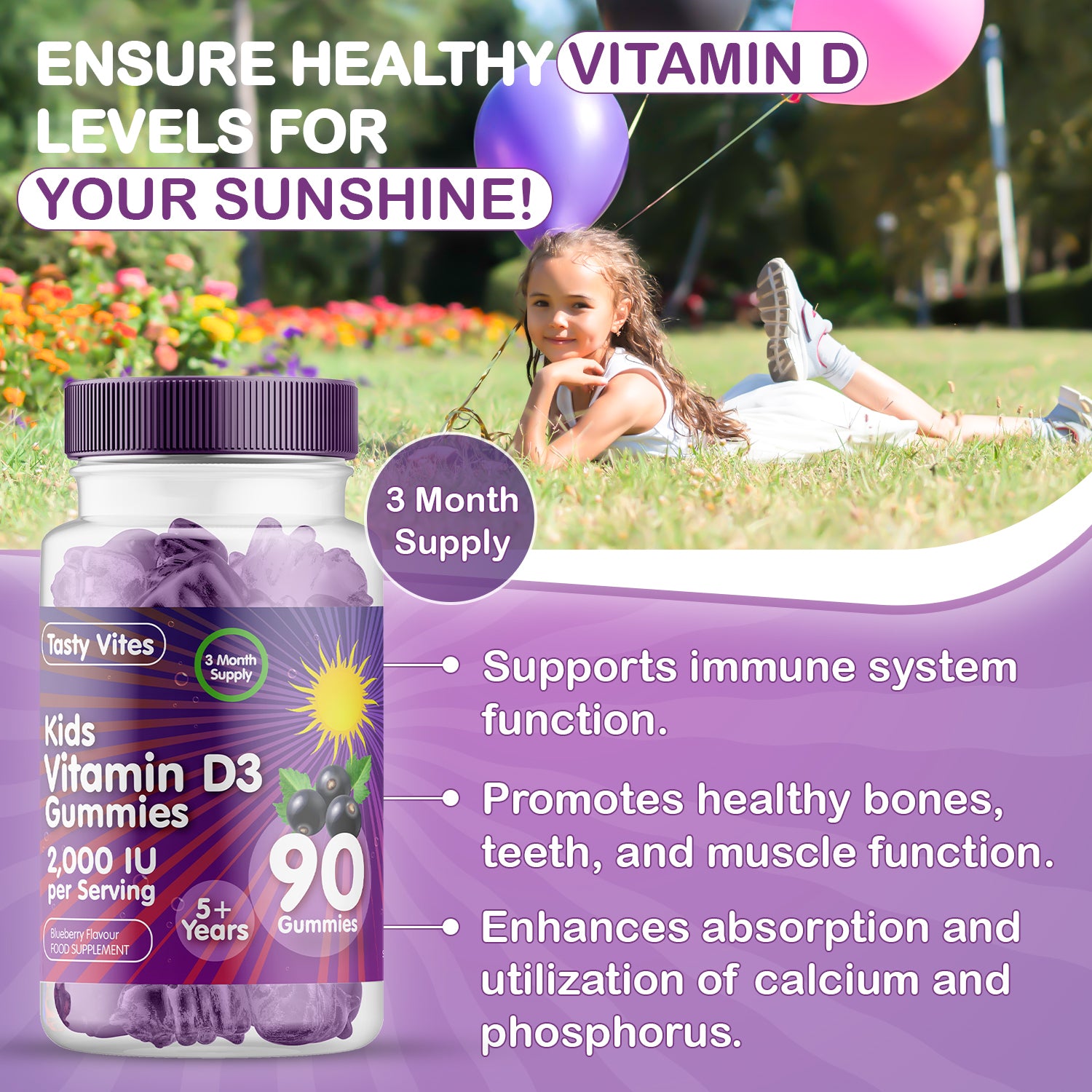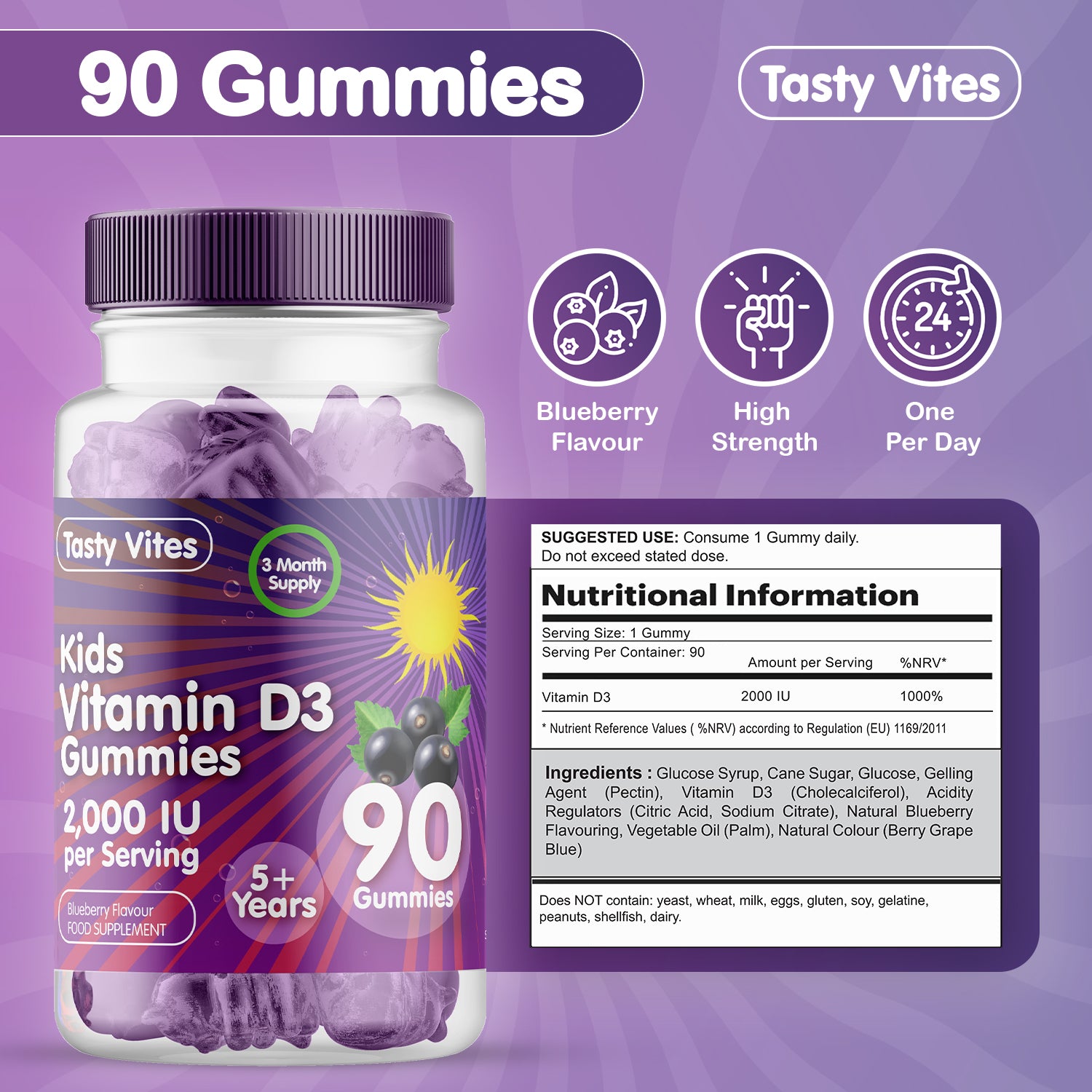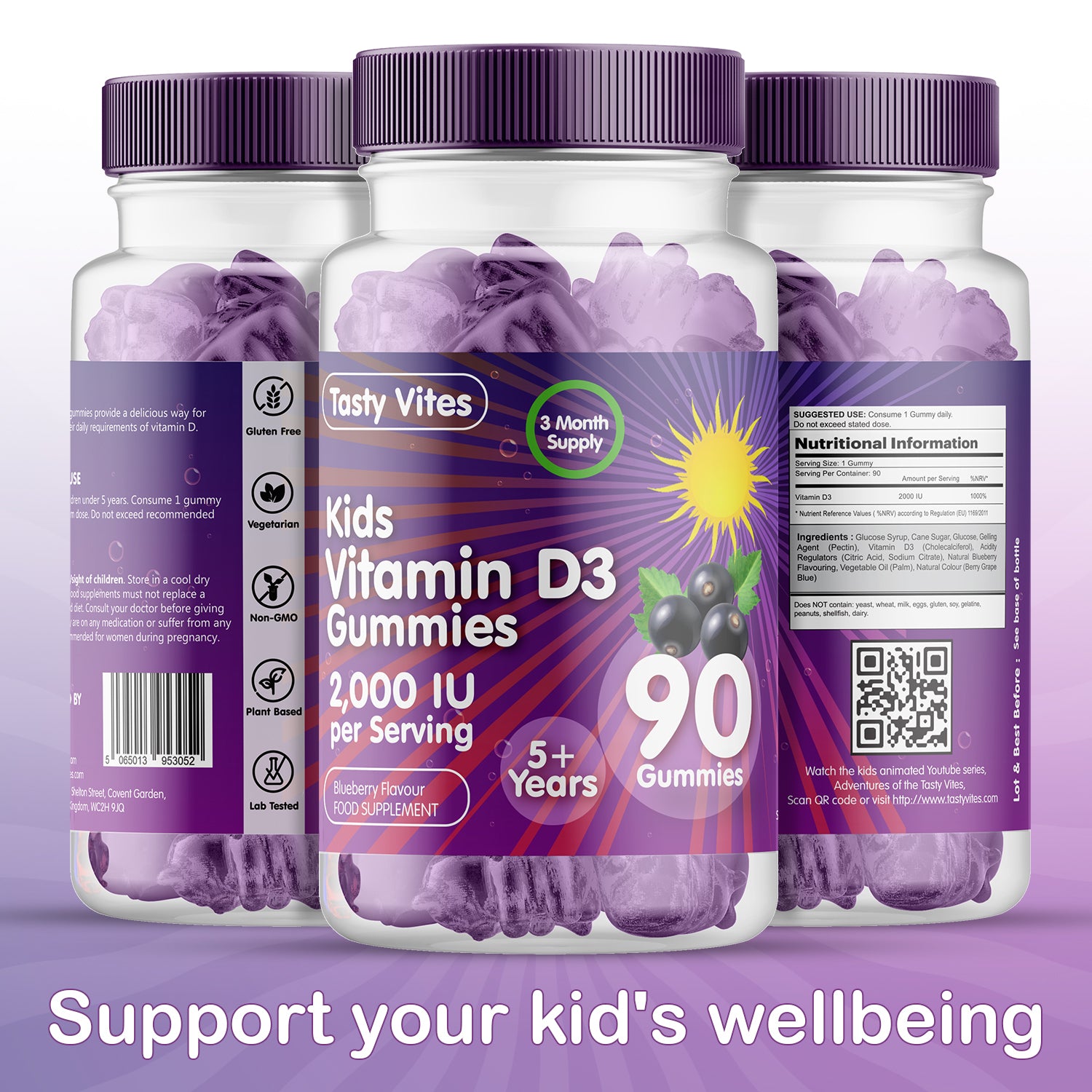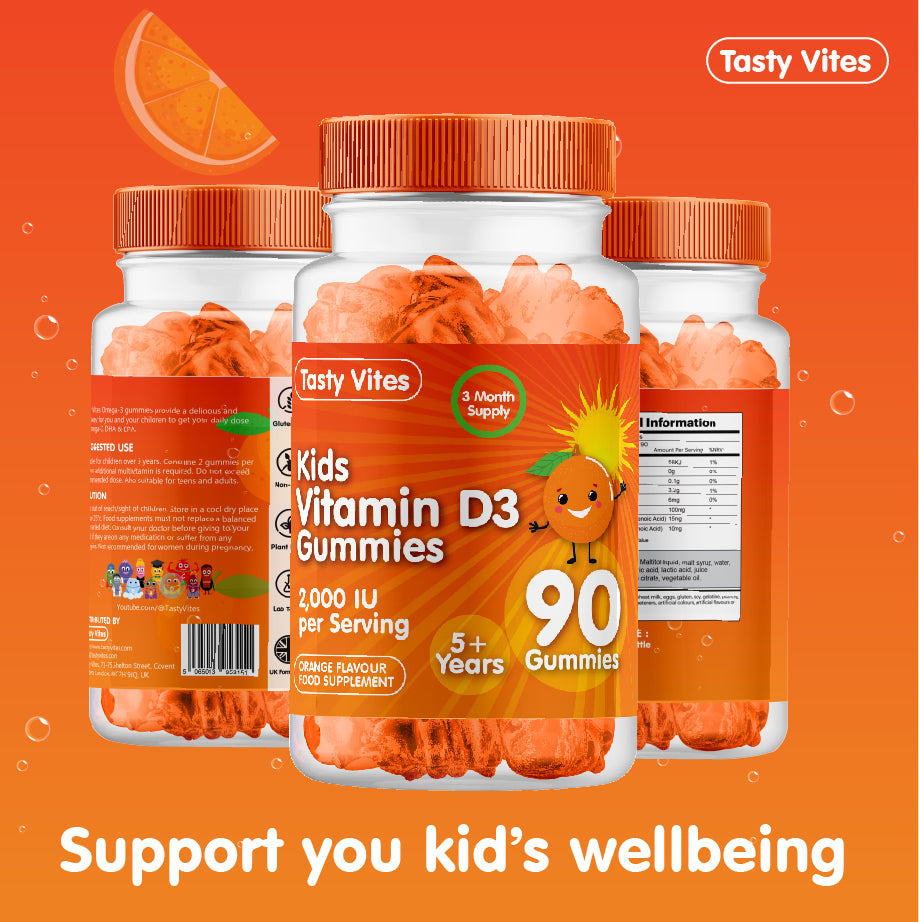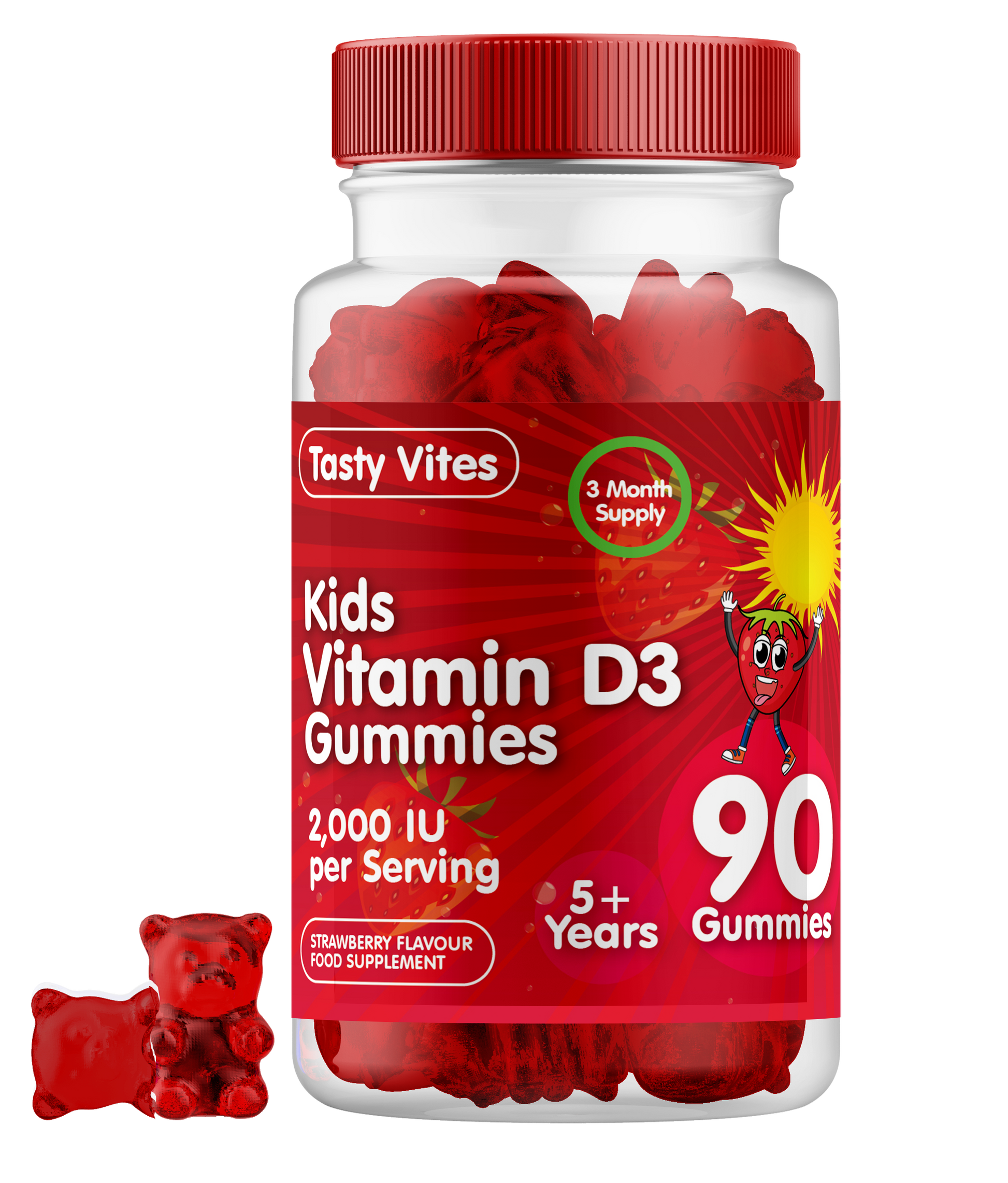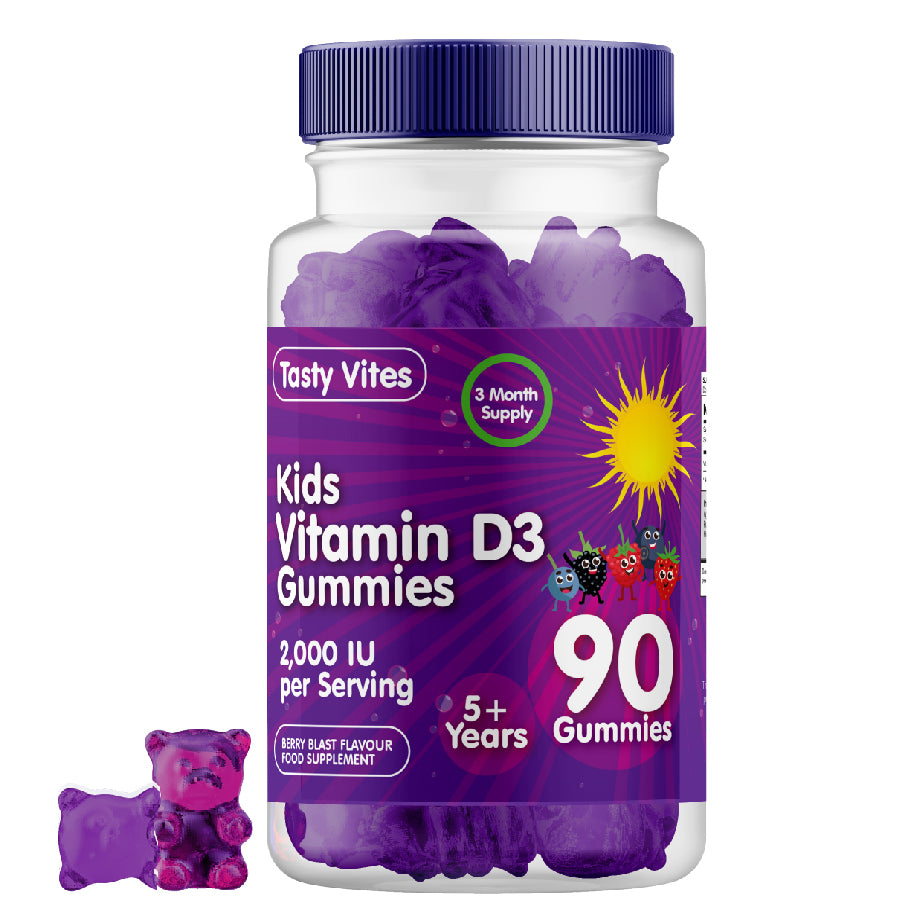 Vitamin D 90 Kids Gummies 2000IU, Immune Support Teeth Bones - Blueberry
Sale price
$19.00
Regular price
$22.00
Tax included.
GET TO KNOW TASTY VITES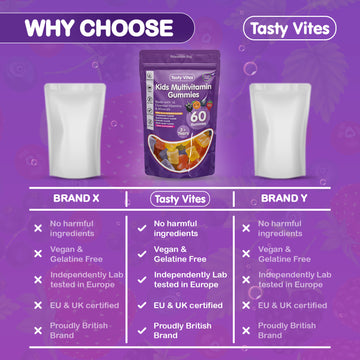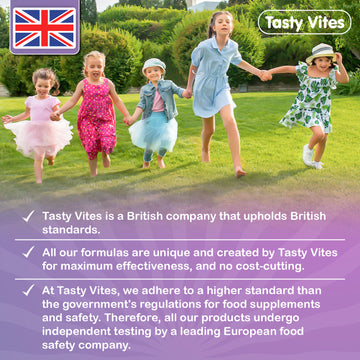 WHY CHOOSE TASTY VITES?
We are focused on quality products backed by science and delivered in safe, tasty forms. All our vitamins are:
✅ Vegan ✅Vegetarian ✅ GMO Free ✅ Gluten Free ✅ Halal
WHO ARE TASTY VITES?
Tasty Vites are a British company, now exporting World Wide and one of the UK's fastest growing Vitamin Brands, already trusted by thousands of UK customers. We hope we can continue to spread our great tasting products across the globe for many years to come!
Great. I have had several bottles of them & LOVE them. They're super soft & easy for my son. High dose of all the important vitamins. Thanks
Ms Jackson
Bristol, River Avon
I'm amazed with how well the Kids enjoy the Gummies! Really happy with the Quality. Tasty Vites are the first vitamin that the kids enjoy taking!
Lauren
London, United Kingdom
Excellent Routine chart for my children! Very easy to follow and keeps the children busy. My Children use them daily. Good Stuff.
John
Liverpool , Merseyside